Office Cleaning
Dream House Cleaning Service is specializing in office cleaning in Sydney metro areas. Our entire operations are structured towards delivering high quality maintenance office cleaning – that's the day to day office cleaning needs of average small, medium and large business office premises.
If you are looking for a reputable, experienced and established company then we can provide you with a no hassle, peace of mind solution. Our office cleaning services are competitive, efficient and value for money.
Let the leading company in office cleaning business tailor an office cleaning program to meet your firm's needs. Presenting a clean business environment is paramount to impressing clients and customers and improving morale among your employees. Our expert office cleaning team will provide your company with a worry- free way of maintaining a professional atmosphere day after day. We do the work, so you can concentrate on your business. From reception areas to restrooms, Dream House Cleaning Services has the resources and expertise for cleaning your office building and getting the job done right the all time .
Why Dream House Cleaning Service?
We look forward to the opportunity of meeting with you to show you just how easy it can be to get reliable quality hassle free office cleaners for your premises. Also At Dream House Cleaning, we are servicing a wide variety of businesses and industries throughout Sydney metropolitan area including: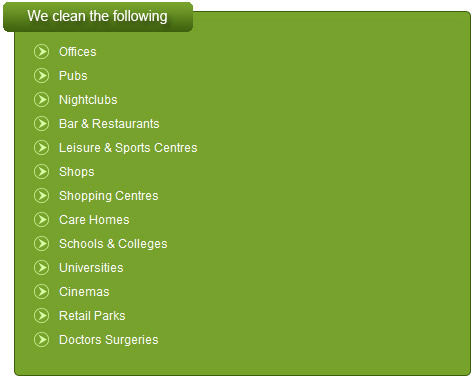 If your type of property does not appear on this list, it's because we don't have the space to list them all – we are available as contract cleaners for any type of commercial premises within all Sydney.